Address: 1378 Beaver Creek Road, Farmington, NY 14425, just across from Finger Lakes Gaming and Racetrack.
Phone 585-360-7911
We hand pour all our candles with our lead free 100% soy wax that burns clean, smooth, and evenly.   Less black soot, and burn longer than other candles, you get a great candle at a great price.  As with any candle, trim the wick 1/4 inch before lighting every time, and keep away from drafts.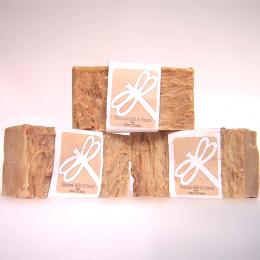 Our soaps are made with high quality ingredients: Olive, Canola, Coconut, and Palm oils, vitamins, minerals, clays, shea butter, etc.  No sulphates or anything that will dry your skin.  We bake our soaps in an oven, they're always fresh, and each bar is long lasting.
We opened in 2003 in Baltimore, and moved in NY state in 2005.  We hope to meet you soon.  If you have any questions, give us a call.
Scott Mackey and Don Stevens–Owners