Greetings Wick-edly Sent fans! Now that February (the coldest month we've had in a really long time) is gone, we can truly appreciate spring. We understand that some folks may have cabin fever and are wondering what to do with themselves. Besides visitng us, we encourage you to go out and visit family, friends, and other businesses. Break out and have fun again. There is much to discover in the spring, so let's talk about what new at Wick-edly Sent.
Scent of the Month: Shower in the Rainbow
Celebrate spring with our newest scent. A burst of fruit with a touch of sweet and tart, Shower in the Rainbow and save 25% off candles, soap, and bath and body.
Spring Scents Now Available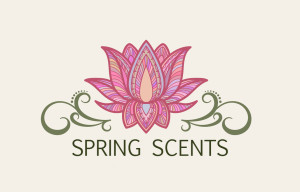 Shower in the Rainbow, Willow, Cherry Blossom, Sunflower, Gardenia, and Rose.
Soy Wax Melting Tarts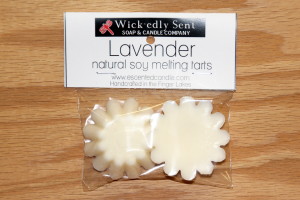 Our new 100% soy wax melting tarts are natural and produced from American grown soybeans.  We have taken our wonderful soy wax that we use in our candles and our signature scents and turned them into Melting Tarts.  Our soy wax burns longer, cleaner and it's better for the environment. Only 2.99 Shop now.
Online Coupon: "marchrainbow"
Just announce this the next time you're in our shop or enter it online to save 10% immediately off your purchase. This won't work on other store sales and promotions, such as Scent of the Month, which is already 25% off.
Free Candle Winner: Nancy Bellimer
Congratulations Nancy on being on free candle winner of the month. Call us at 585-360-7911 to arrange pick up or delivery for your free candle. If you already signed up for our newsletter, you are already included in our Free Candle winner of the month.
If you are not on our mailing list, sign up here: