Greetings everyone and happy November. It's a great time to experience the fall season at Wick-edly Sent. As we approach the holiday season, now is the time to get your home ready for the season. Bring out pumpkins, apples, potpourri, and candles. Wreaths are very popular, and make sure you can bring out your favorite linens to dress up those  tables.
Here at Wick-edly Sent there is more great news. Snowbird Cottage has merged with us to bring you a unique shopping experience. This country chic store features gifts and home decor accessories.
Scent of the Month: Cranberry Orange
Enjoy this delicious scent, one of our most popular ones, now at 25% off. The luscious scent of cranberry is matched with the ripe citrus blend of orange. Enjoy Cranberry Orange Scent of the Month for scented soy candles, olive oils soaps, and natural bath and body, including hand wash and hand lotion.
Store News:
Snowbird Cottage and Wick-edly Sent Merge!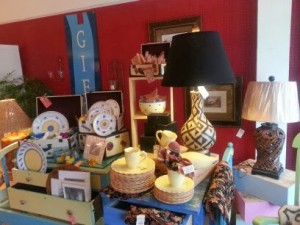 We are happy to announce the Snowbird Cottage has merged with Wick-edly Sent! Snowbird cottage is a unique cottage decor style gift shop that features one of a kind gifts for the home. Snowbird features pillows, lamps, accessories, tableware, and much, much, more.
Join Us for Canandaigua Wine Walk, Saturday, November 2, 4-7 pm
November's Canandaigua Wine Walk is going on today. Wick-edly Sent Soap and Candle Company is featuring Polimeni's restaurant from Bloomfield. There will be wine and food stops so stroll downtown Canandaigua tonight and join in on the fun.
Gift Basket Season Is Here!
Create your own gift basket at Wick-edly Sent! Great for corporate gifts, thank you gifts, and it's the perfect holiday gift. You can choose holiday scents, such as Cranberry Orange, or other favorites such as Lavender, or Vanilla. Each basket can have soy candles, bath and body, and olive oil soaps.
Online Coupon: "Nov2013"
Enter this coupon online or just say it in person and save 10 % off. This offer ends November 30th, and not valid for other specials or promotions, including Scent of the Month, which is already 25% off.
Free Candle Winner: Charlene Smith
Congratulations Charlene Smith, you are our Free Candle Winner of the Month! Please email us at info@escentedcandle.com or call at 585-360-7911 to arrange pick up or delivery of your candle. For everyone on our mailing list you are already entered in our Free Candle Winner of the Month contest. If you are not on our mailing list, please enter below to your right.
Thanks for reading our newsletter.
Connect with to get the latest info on: