Don't Miss Turkey Dinner Because of a Sale
Once again consumers are asked to submit to great deals and once in a lifetime offers in exchange for sleep and precious family time.  Black Friday, the day after Thanksgiving, is traditionally fun, and what started as an intelligent marketing campaign to only a slew of stores became a day of national frenzy.  Stores compete so much that they offer sales on Thanksgiving Day, a day traditionally set aside for family, friends, and good food.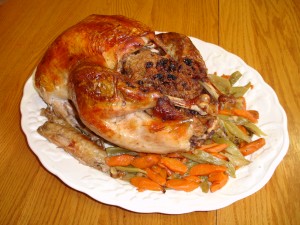 What this means to small retailers
Small retailers, or independent stores are faced with the challenge of competing with big box stores and find ways to stand out from the crowd.  A great way we non-chain stores compete is with great customer service.  Knowing your name, remembering your favorite scents, treating you with respect.  We employ local people, pay local taxes, and support our communities with charities and local fundraisers.  A lot of the time the savings are equal or greater, with less lines at checkout.  Small independent stores make can offer a civilized way to make shopping fun again.
Why Big Black and Beautiful Friday
How can we offer a great Black Friday Sale to our customers and be different?  We are not your average store, or company, so this special day shouldn't be either.  Big Black and Beautiful Friday is a day of celebrating.  Celebrating that we are still here, still making great products, and still care for you and our community.  We still make natural sulfate free body products, still use high quality olive oil, and sill use 100% soy for our scented candles.  So for Friday, we will be offering in person, or online, the following beautiful promotion:
6 am – 9 am only BOGO (Buy One, Get One Free Soy Candles)
Plus 20% off the entire store.
If you can't make it in the store, just order online from our new shopping cart (which is working, and will have additional new products shortly).
So stay home Thanksgiving Day and enjoy precious family time, and give shopping a rest for that day.  And don't forget small independent stores on Black Friday, even the not so beautiful ones can shine and have something incredible to offer.
Happy Thanksgiving to all.
Best,
Wick-edly Sent Soap and Candle Company
94 South Main Street
Canandaigua, NY 14424
585-394-5260
Shop online: http://www.escentedcandle.com