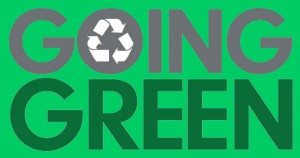 Here at Wick-edly Sent Soap and Candle Company we are exploring more ways that we and our customers can recycle and Go Green! In addition to our glass  soy candle  jar recycling policy, which is a $1.00 off your purchase for each empty jar returned, we are now adding an environmentally friendly Natural Hand Wash and Natural Hand Lotion pumping station!
The concept is simple; you bring in your favorite pumping container for your kitchen and  bathroom or purchase one from us, bring it in and fill it with our wonderful and all natural culinary products! Not only is it easier on the environment by keeping unnecessary disposable containers out of our land fills but it is also easier on your wallet, costing only $1.00 an ounce! Who wouldn't like to save the Earth and money?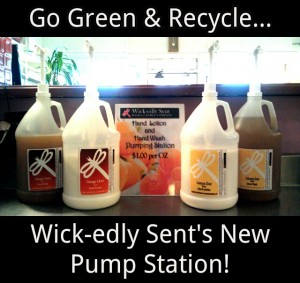 Currently we are featuring our most popular two scents from the culinary line, Orange Clove and Lemon Zest. Both handwash and hand lotion are made with nourishing cocoa butter and canola oil.
Your skin will thank you.
Come by our store location in downtown Canandaigua and see our array of all natural products that are not only good for you but feel and smell great too!!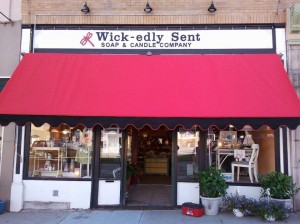 Wick-edly Sent Soap & Candle Company 94 S. Main Street Canandaigua, NY 14424 www.escentedcandle.com (585) 394-5260