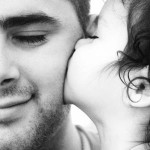 If you are like myself, finding the perfect Father's Day gift is always a challenge. What do you buy a man that seems to already have everything? You can go the generic route with a gift card to one of those big-box hardware stores or the traditional Father's Day tie, but why not go unique this year!
Wick-edly Sent has you covered! We have men's gifts that will fit even the most finicky Father's needs. One of our newest products is our Canandaigua Lake gift set. This classic and masculine style will definitely wow your Dad! The set includes our homemade shea body lotion, body wash and our olive oil soap, all in the clean refreshing Canandaigua Lake signature scent. All these products are housed in a beautiful wooden box that is made here in the U.S.A and features original art by famed local artist Pat Rini Rohrer. This beautiful set is an outstanding  price at only $29.99! Classy and affordable? Perfect!
In addition to this great gift set, Wick-edly Sent has many other great gifts for Dad. Our Wild Man line made exclusively for the guys and is our most popular scent for men. The line includes olive oil soap, Shea body lotion, natural body wash, moisturizing after shave, and body spray. We also make a fabulous Shave Soap and Wick-ed Shaving oil to create a smooth face ready for Father's Day kisses!
So before you go crazy searching for a gift your Dad will love this Father's Day, stop in to Wick-edly Sent today and take a look at all of our wonderful homemade and natural gifts. We promise to make not only you happy, but all those special men in your life too!