Hello friends!  It's that time of year again when you have to think of something to get your sweetheart for Valentine's Day.  We have everything you need with all natural gifts under $10!  Our Scent of the Month for February is Wick-ed Romance which is similar to Love Spell Fragrance.  Come into Wick-edly Sent today or stop by online to stock up on Massage Oil Candles, Bath Cupcakes, Heart-Shaped Massage Bars, Natural Body Wash and Body Lotion, and Olive Oil Soap.
Scent of the Month: Wick-ed Romance
February's Scent of the Month is new here at Wick-edly Sent. This fragrance is a luscious fusion of citrus, cherry blossom, hydrangea, apple and peach; with a hint of blondewood.  Compare to Love Spell Fragrance.  Shop online or our store to get Wick-ed Romance products for you and everyone you know. With 100% soy scented candles, shea butter lotions, olive oil soaps, and other fine products, all at 25% off.
Bath Cupcakes, a new way to enjoy Bath Bombs!
Okay, so we were bored and created something new just in time for Valentine's Day.  Bath Cupcakes are great for Birthdays, just because, love you, thinking about you or for yourself!  Just drop them in your bath and watch them fizz!  Naturally made with Shea Butter and Grapeseed Oil to moisturize and relax.
Massage Oil Candles
Group Discount on a Gift Set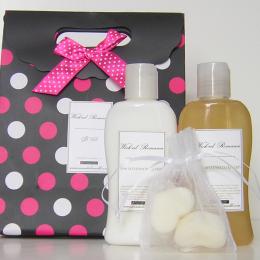 Take advantage of this Valentine's Day Gift Set at half price!  We need 25 buyers for our first Group Deal!  Visit our Group Deal Special, ends in four days!
Wild Man Gift Set for Your Wild Man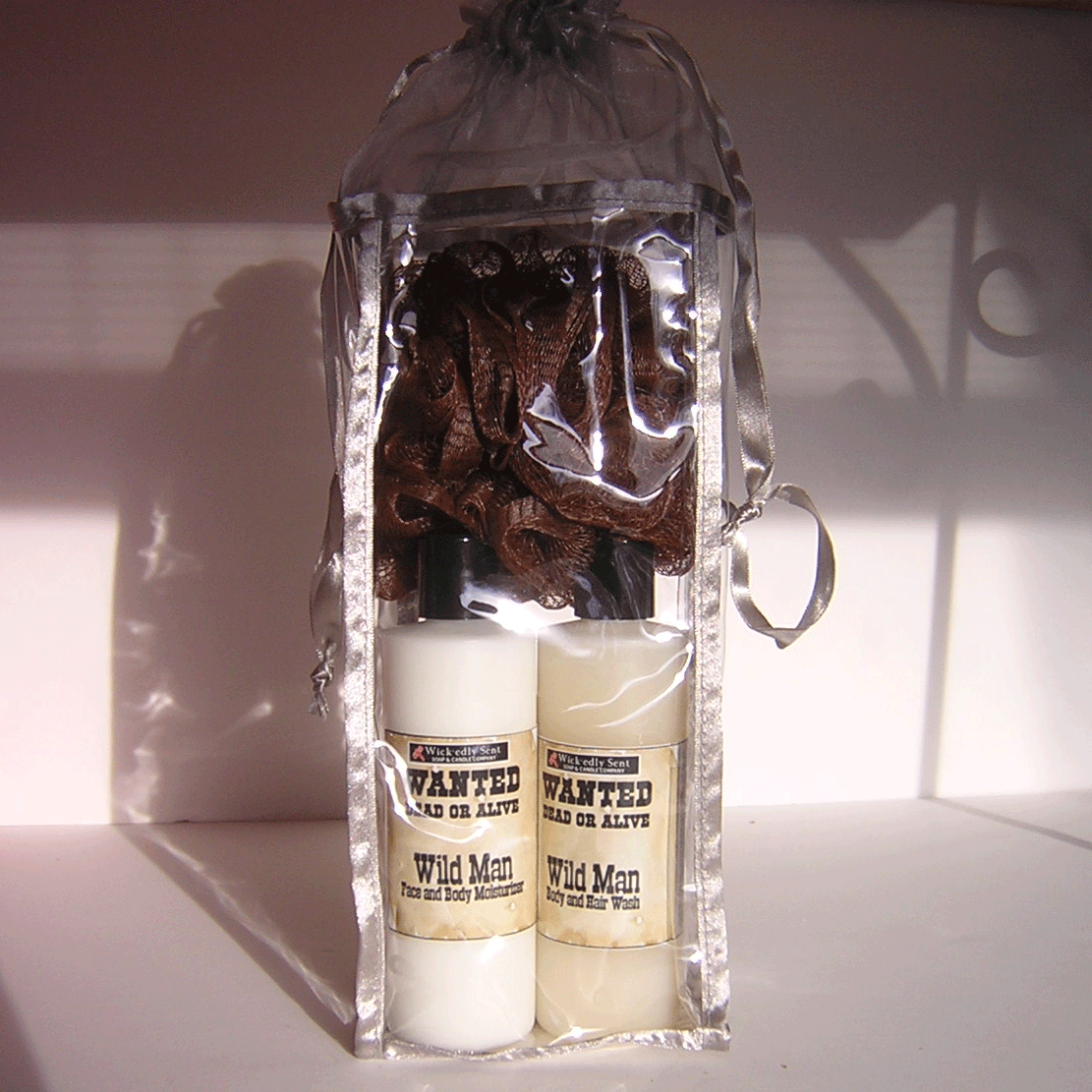 Don't forget to shop for your man for this Valentine's Day!  Wildman is our most popular men's scent.  Men love it and women love to smell it.  The 
Wildman Gift Set
comes complete with our natural face and body lotion, hair and body wash, moisturizing after shave and body spray, and our olive oil soap, plus a free bath puff.
Wine Walk – Saturday, February 5th, 4-7 pm
Wick-edly Sent is participating in the first Wine Walk of the year in Downtown Canandaigua with Miles Wine Cellars.  Grab a commemorative wine glass for $5 at any participating merchant, sample wines from Finger Lakes Wineries, and explore historic Canandaigua. To see all the participating merchants, click here.
Places to Buy Wick-edly Sent
Besides our store and online you can find Wick-edly Sent products at a number of places nationwide.
Some of the new places are Talulah's Fancy and Simply New York!   For a complete listing click here.
Free Candle Winner: Judy White
Congratulations on winning a free Candle. Call us at 585-394-5260 to arrange pick up or free shipping today.
Coupon: lovemonth
Enter this on our website, or announce it in person to receive 10% off your purchase. Sale or Scent of the Month products not included in this offer.
What's New:
Become our Facebook Fan
We've reached over 1,000 fans on Facebook!  Not a fan yet, Like our page at http://www.facebook.com/soapandcandles
You'll receive special promotions and notifications.
Hope to see or hear from you soon,
Don
Wick-edly Sent Soap and Candle Company
94 South Main Street
Canandaigua, NY 14424
585-394-5260
http://www.escentedcandle.com
info@escentedcandle.com