Grab a candle, or grab two!  Our spectacular Black Friday Sale is scheduled for this Friday, November 26th from 6am to 9am.
Three hours of soy candles and natural bath products madness!!
Enjoy our soy candles, buy one get one free!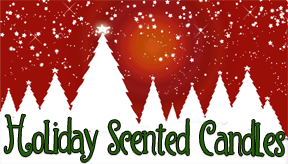 This includes our holiday scented candles!  Winter Pine, Bayberry, Cranberry Orange, Harvest Pumpkin, and Twigs and Berries.
Now is the time to stock up with our new dragonfly jar (shown below).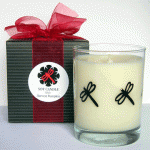 20% Off the rest of the store!
This includes bath and body products, olive oil soap, body butter, and more.
The Black Friday Sale is between the hours of 6am to 9am EST.  If you come in person, have some coffee and munchkins on us.  Plus, downtown Canandaigua has an amazing total of 19 merchants opening bright and early at 6am for a Black Friday Sale.  That's right, we're not the only crazy merchants here.  Enjoy civilized shopping with Black Friday. No crazy mall crowds, or impatient staff who don't know how to smile.
Restrictions: Scent of the Month does not apply, or any other store specials during Black Friday.
Online Black Friday Sale Rules (You didn't think we'd leave you out, did you?):
Black Friday orders must be placed between 6am and 9am EST (each order is timestamped, so we know when it's placed).
After filling your cart you must enter "Pay by Phone" and we'll get your order here in our store.
At 10 am or anytime after, you can leisurely call us at 585-394-5260 or toll free at 1-888-467-WICK (9425) to arrange payment by credit card.  Please do not call us between 6-9am but do place your order then.  We'll add extra candles, apply discounts and all that other stuff when you call.
FREE SHIPPING still applies on any order over $50
FLAT RATE SHIPPING still applies on any soap order by itself.
We look forward to hearing from you, whether in person, or online, we hope you take advantage of our Black Friday Sale.
Thanks,
Don Stevens
Co-Owner