On Thursday, April 30th, you're invited to attend our fabulous 4th Annual Girls Night Out!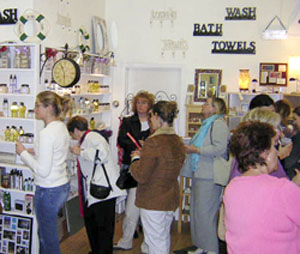 Join us for this exciting evening of socializing, pampering and fun and don't forget to bring your friends.  They'll thank you for inviting them!
This popular event draws women from across the region, so you never know who you might run into or bump elbows with!  In addition to enjoying a great evening out, you'll find it's an easy and fun way to network.
What to expect?  You'll have the opportunity to mingle and chat with other attendees, be pampered for as long as you like and browse Wick-edly Sent's Soap and Candle products at your leisure.  We'll be serving appetizers and wine so you'll find no one feels the need to hurry home for dinner.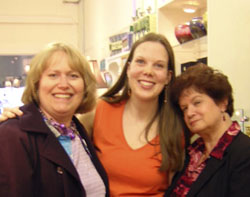 We'll have massages and manicures from Impressions Hair Design and Spa and we'll be giving away an array of door prizes from Wick-edly Sent.  Many of Canandaigua's generous local merchants have donated prizes for a raffle, the proceeds of which go to a women-oriented charitable cause.
Each year, Wick-edly Sent looks forward to hosting this event which celebrates women, and the proceeds of which go to benefit an organization that serves women.  This year, all donations and proceeds from the raffle will go to support the work of Sojourner House.  This organization, located in Rochester, NY, offers housing and other critical services for women and children in need.  For our blog post on Sojourner House, or to hear an interview with Angelia Smith-Wilson, Director of Client Services & Quality at Sojourner House, CLICK HERE.
There's no admission fee to attend this fun event which celebrates women and supports a good cause, so we hope to you'll join us on Thursday, April 30th from 5 p.m. to 9 p.m. in our shop located in downtown Canandaigua at 94 South Main Street.