Scented Candles by Wick-edly Sent
Scented candles are hand poured with 100% soy wax. Wick-edly Sent's scented soy candles burn cleaner, are scented with high quality fragrance oils or essential oils, and smell great. Some scented candles are stronger than others, depending on the fragrance itself.  Example:  White Tea Scented Soy Candles are lighter than our Vanilla Scented Candles.
Wholesale
Interested in carrying our products in your shop?
Contact us
or if you are already a wholesaler log in to place an order.
Log In
Fundraising
Sell Wick-edly Sent for your next fundraiser and get up to 40% for your cause. Start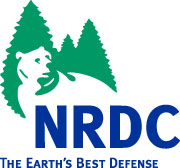 Using sustainable materials and supporting organizations that fight to protect our environment are important in the quest for a greener society. Here at 
Wick-edly Sent
 we are doing just that with our recent 
membership
 and charitable donation to the
 Natural Resources Defense Council.
Google+
Wick-edly Sent offers natural products without sulfates, parabens, gentle to our bodies and the environment. We are proud to hand pour all our
scented soy candles
. We offer top rated clean burning scented candles.